I WILL CAST A SPELL FOR YOU..... CLICK HERE For SPELLS! ONLY $39.95
I can cast a spell on your behalf for whatever you desire. My Magick Witchcraft abilities are known worldwide & the force is extremely powerful

Select from the spell categories on the right or Name Your Own Spell. You may have KOMAR Perform only 1 Spell or Several Spells. Each Spell and Incantation will be Designed for your particular stituation! KOMAR recommends that everyone have a Basic Luck Spell and a Protection Spell performed.


POWERFUL SPELLS PERFORMED

* LOVE SPELLS

* LUCK SPELLS

* JINX REMOVAL SPELL

* MONEY LUCK SPELL

* CAREER SPELLS
* LEGAL PROBLEMS
* COURT CASE

* ENEMIES CURSED

* PROTECTION SPELL
* HEALING SPELL
* SPIRITUAL CLEANSING

* (NAME YOUR OWN SPELLS)

Confirmation Will Be Sent
Because of the Urgency in Your Situation, KOMAR will perform your SPELLS in an expedited manner. However, Certain Spells must be performed at night & other spells must be performed during daylight hours. A "SPELL CONFIRMATION" will be sent to you which will state either
1.)When the Spell Will Be Performed
2.)The Nature of the Incantation
3.)Completion of Spell


LIMITED TIME ONLY
KOMAR normally charges hundreds of dollars for Spell Work. For a LIMITED TIME ONLY, KOMAR will perform SPELLS for a Donation of U.S.Currency ONLY$39.95 EACH! Paypal.com is the preferred method.

ORDER SPELLS NOW!!! Fast & Easy!
Go to the "Contact" page. KOMAR accepts donations of Money Orders, Cash or Credit Cards (easily use Mastercard/Visa through PayPal - see link on "Order Spell Page" page) or CLICK HERE!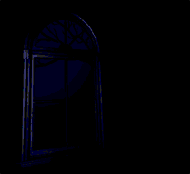 KOMAR's SPELLS are serious.
KOMAR is one of the Most Amazing Top SPELLWORKERS in the WORLD!. All SPELLS are a Serious matter. Only have KOMAR perform a SPELL on your behalf if you are in need. Once a spell has been performed & unleashed, the power cannot be taken back! DO NOT SPEAK TO ANYONE ABOUT YOUR SPELLS - ALL SPELLS MUST REMAIN CONFIDENTIAL. Private Consultations are also available.